Join us on the farm and get your knees dirty!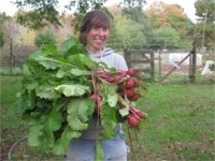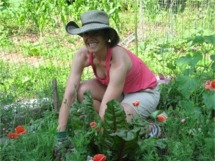 There are boundless learning opportunities on the farm
and many ways you can be an active member
of our nonprofit network.

We welcome you to become an intern or volunteer, whatever your depth of interest or schedule allows.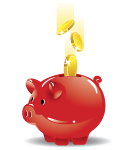 Please consider a donation
to support our programs.
INTERN PROGRAM
If you want to get a taste of what it's like to work on a small sustainable farm, this is the program for you. Our internships are for those who want to participate in the day-to-day rewards and challenges of working for the nonprofit or on the farm with one of our current projects.

Interns make a commitment to work a minimum of two shifts per week, Monday-Friday, 8-10 hrs per week, in return for training in small-scale agriculture and natural history.
VOLUNTEERS
We love our volunteers and there is plenty to do.
No experience is necessary, but we do require an orientation that includes
getting to know the farm, its residents, and rules and regulations for safety and cooperation.
We ask that volunteers commit to a three hour shift (Monday-Saturday) and go home with seasonal bounty from the gardens.
CURRENT PROJECTS
Market gardens
Pollinator and Natural Gardens
Nonprofit (non-farm work)
Visitors
We also welcome:
UNIVERSITY STUDENTS to satisfy degree requirements.
HIGH SCHOOL STUDENTS who need community service learning hours.
SCOUTS to consider the farm for awards and badges.
SENIORS and RETIREES to share your stories, knowledge and expertise!
RETIRED TEACHERS to create and direct activities. HOME SCHOOLS for lessons in natural history, agriculture and science.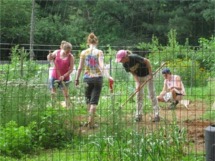 PLANNING YOUR DAY
What to bring to work on the farm:
1. Work gloves and hat
2. Water and snack
3. Work shoes (no open-toed shoes allowed!)
4. Cutting tool (clippers or sheers)
5. Pocket knife
6. Sense of humor
7. Punctuality-Please be on time!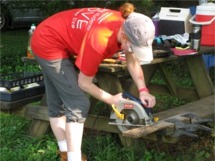 No children or pets! Please leave cell phones in your cars. We ask that for three hours you focus on the tasks at hand here on the farm.
*Those working directly on the farm need proof of tetanus vaccine (within ten years)*
APPLICATION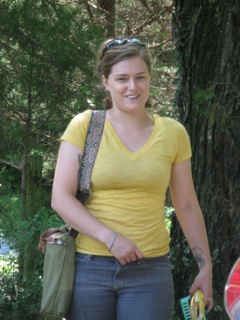 To join us as an intern or volunteer for these projects, please send us an email with Application in Subject line to genesisfarm@me.com
Thanks and Welcome!